Salagramam Ashram
Envisaged and founded by Swami Sandeepananda Giri, is devoted to the understanding and spread of pure Knowledge.
Swami Sandeepananda Giri
Swami Sandeepananda Giri, the founder and Director of Salagramam Public Charitable Trust, is a visionary teacher, greatly revered .
Yatras - Spiritual Journeys
Yatras to most popular of pilgrimages in India organized under the guidance of Swami Sandeepananda Giri
Our Publications
Books, Audio ,Video CDs and DVDs of Discourses by Swami Sandeepananda Giri on the Bhagavad Gita, Upanishads and other text are made available for purchase.
Events
BALI YATRA 2016
A tour to Bali- the Island of the Gods. Best known of all islands in Indonesia, Bali has strong ties to the Indian culture
Courses and Retreats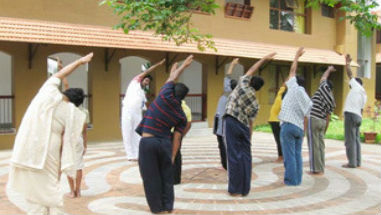 Salagramam has been conceived to be a Temple of Knowledge. Hence activities and projects thataugment learning and the assimilation...
Bhavishya - The Steiner School
Kerala's first Waldorf-Steiner School. We believe in age appropriate child centric hands-on experiential learning with emphasis on art and music.
Donate - Support Us
The School of Bhagavad Gita upholds and propagates the highest ideals of Indian heritage and the universal values in the Bhagavad Gita...