ONE-DAY YATRA And SATSANG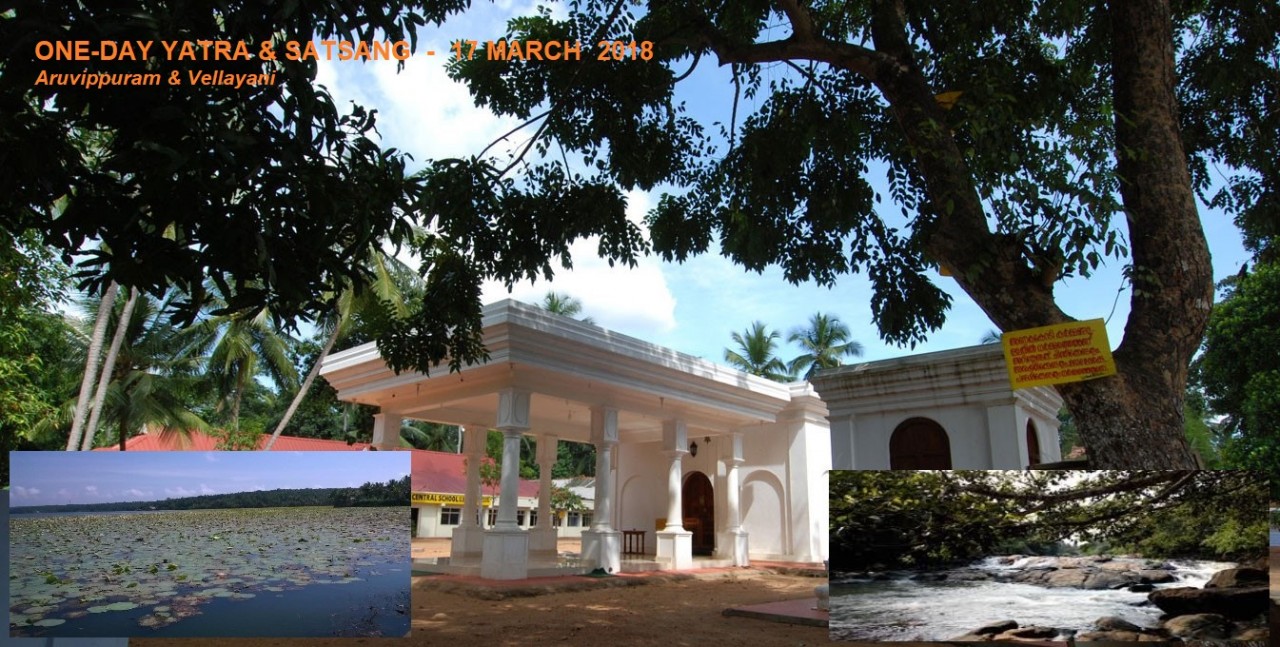 Date : 17/Mar/2018
One day Yatra and satsang on Saturday, 17 March 2018
School of Bhagavad Gita is organizing a One day Yatra and satsang on Saturday, 17 March 2018
Under the guidance and participation of Swami Sandeepananda Giri, the yatra will be to Aruvippuram, near Neyyattinkara, Trivandrum. This is the temple first consecrated by Sri Narayana Guru, installing the stone that he picked from the nearby Neyyar river, as the idol of Lord Shiva. It is here that Sri Narayana Guru presided over the first meeting of SNDP Yogam in 1903.
In this sacred ground, Swamiji will be conducting a satsang and discourse on Anukamba Dashakam, the famous work of the Guru.
After lunch, the participants will visit the Vellayani Lake and its beautiful surroundings. Yatra begins at 9.30 A.M from Salagramam Ashram and will return by 5 P.M
Outstation participants can be accommodated in Salagramam Ashram the previous day.
Those interested may please register their names in advance, to make arrangements for bus and food.
For registration and more details – Phones : 9446033331,9447168006, 0471-2367299, Email- yatra@sobg.org