Cart
0
Books, Audio ,Video CDs and DVDs of Discourses by Swami Sandeepananda Giri on the Bhagavad Gita, Upanishads and other text are made available for purchase.
BHARATEEYAM - Video In Pen Drive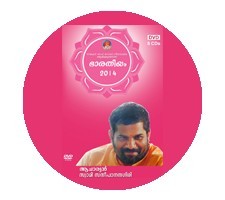 BHARATEEYAM - Video in Pen Drive
BHARATHEEYAM, is a discourse series by Swami Sandeepananda Giri and is a deep and thorough explanation of the symbolism and principles of Indian philosophy. Based on the immortal shastras, Swamiji takes one on a journey of rediscovery of the Indian spiritual and cultural heritage.
---
This video series is now made available in this compact PEN DRIVE
---
MP3 Format of this DVD title is also available. Please browse section on MP3s
---
To BUY this item, you may also opt for
GOOGLE PAY to 6282309952
Please send the name of the item purchased on WhatsApp to 9446033331 or Email to admin@sobg.org
Reviews